MT ZOOM Ultralight 750mm Carbon Bar 6.5 deg 119g
MT ZOOM ULTRALIGHT CARBON FLAT MOUNTAIN BIKE BAR (750MM), ONLY 119G!, 6.5 DEGREE BEND.
Super good, great looking Ultralight flat bar. Classic XC race positioning. You can easily cut to your length preference.
Made with high modulus carbon, delivering high strength to weight ratio.

Details
– UD carbon matt finish.
– No rider weight limit (thoroughly tested to EN standards & on the race circuit)
– Stealth black divider marks for easy set up on controls.
– Silver logo
– 31.8mm centre diametre for stem
– 6.5 degree bend (sweep) / 0 degree rise
– Supplied with bar end plugs & carbon assembly paste
– Bead blasted finish to stem/control area enables setting of stem & controls/bar end/grips at lower torque.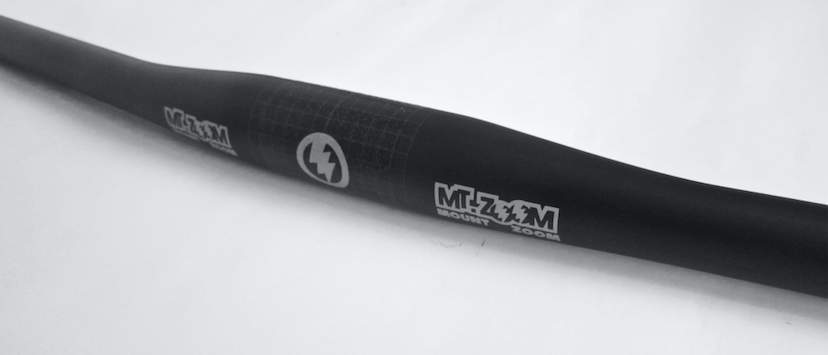 Note:
Maximum recommended torque for stem is 4 Nm & 2.5Nm for controls. Not suitable for bar ends without supportive metal plugs (e.g. KCNC ones).
This is a cross country race bar. It is ok for Enduro etc but not hard core downhill racing. Max rider weight 110kg
2 year warranty
Awesome weight/value for money proposition.
We currently have 4 bars in the range i) a 4 deg 710mm flat bar 119g, ii) the new 6.5 deg 750mm flat bar 119g (2nd one up on this photo), iii) a 9 deg 760mm flat bar 139g & iv) a 15mm riser 760mm 142g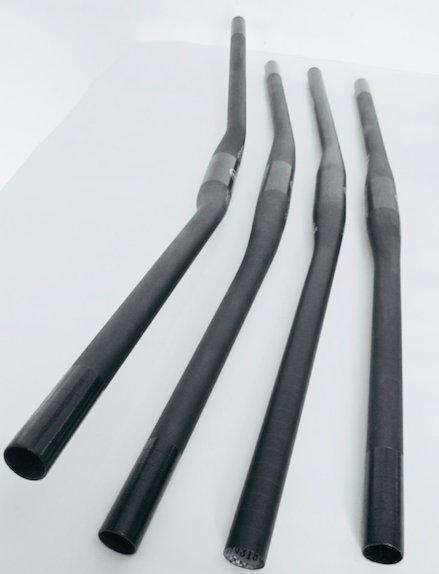 MT ZOOM (MOUNT ZOOM) IS A BRAND FOCUSED ON PROVIDING PRODUCTS THAT WILL HELP YOU ZOOM UP HILLS, FAST ... ULTRA LIGHT BUT DURABLE STUFF.