EXTRA LONG OUT FRONT GARMIN MOUNT
Sorry, Out Of Stock
EXTRA LONG OUT FRONT MOUNT FOR GARMIN EDGE CYCLE COMPUTER GPS 200/500/800/510/810/1000 etc. & most Bryton computers
This extra long out front Garmin mount is design for the larger Garmin 1000 model, but of course does the others as well. It is 90mm from centre of the bar to the centre of the mount, which is around 20mm longer than our current popular standard model. As Garmin users ourselves we really like this as we can keep our eyes on the trail/road at the same time as the Garmin, safer and more relaxing.
Rock solid, stiff & secure grip. Standard and Extra Long compared below.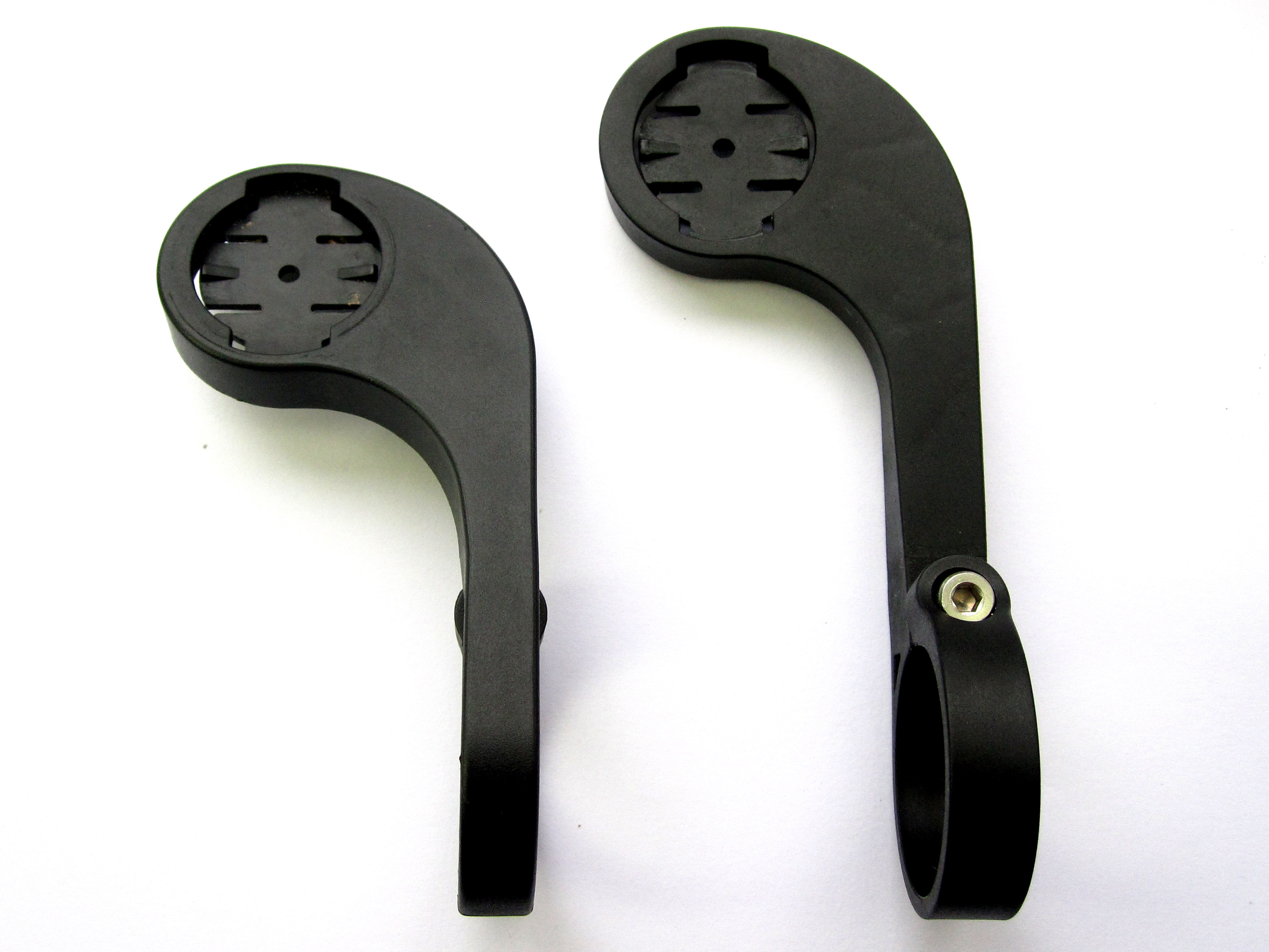 Easy to fit - no need to remove tape/grips/levers etc., simply opens up and you bolt on with an allen key.
This is not the inferior cheaper style that snaps when you do this, or in cold weather!
Fits 31.8mm
& 25.4 & 26.0mm handlebars (with insert supplied).
Sits in front of your stem/bar so you can look at your Garmin easily, keeping your eyes on the road/trail as well.
Compatible with computers with 1/4 turn twist lock interface. e.g. Compatible with Garmin 200, 500, 800, 810 etc & some Bryton computers.
Note: doesn't fit Bryton 50 & Garmin 710/705 models.
Color: Black