ENDURO CHAIN GUIDE & BASH GUARD V8 ISCG-05
Sorry, Out Of Stock
Enduro Style Combined Chain Guide & Bash Guard for Single Ring Set-Ups and heavy duty use.
Strong, simple, effective, adjustable & great value.
Adjustable chain guard with lower chain retaining bar fits a 30t - 40t tooth front chain ring range.
Lateral adjustment.
Suitable for 1 x 9, 1 x 10, 1 x 11 etc. systems
ISCG-05 - the most popular/common mounting standard
Material: Strong Aluminium alloy (AL6061-T6) with a composite reinforced guide & strong Swiss plastic.
Weight: 116 grams
Simple to install. Adjust the height & angle accordingly to match the chain line - simple! Different length bolts & washers are supplied.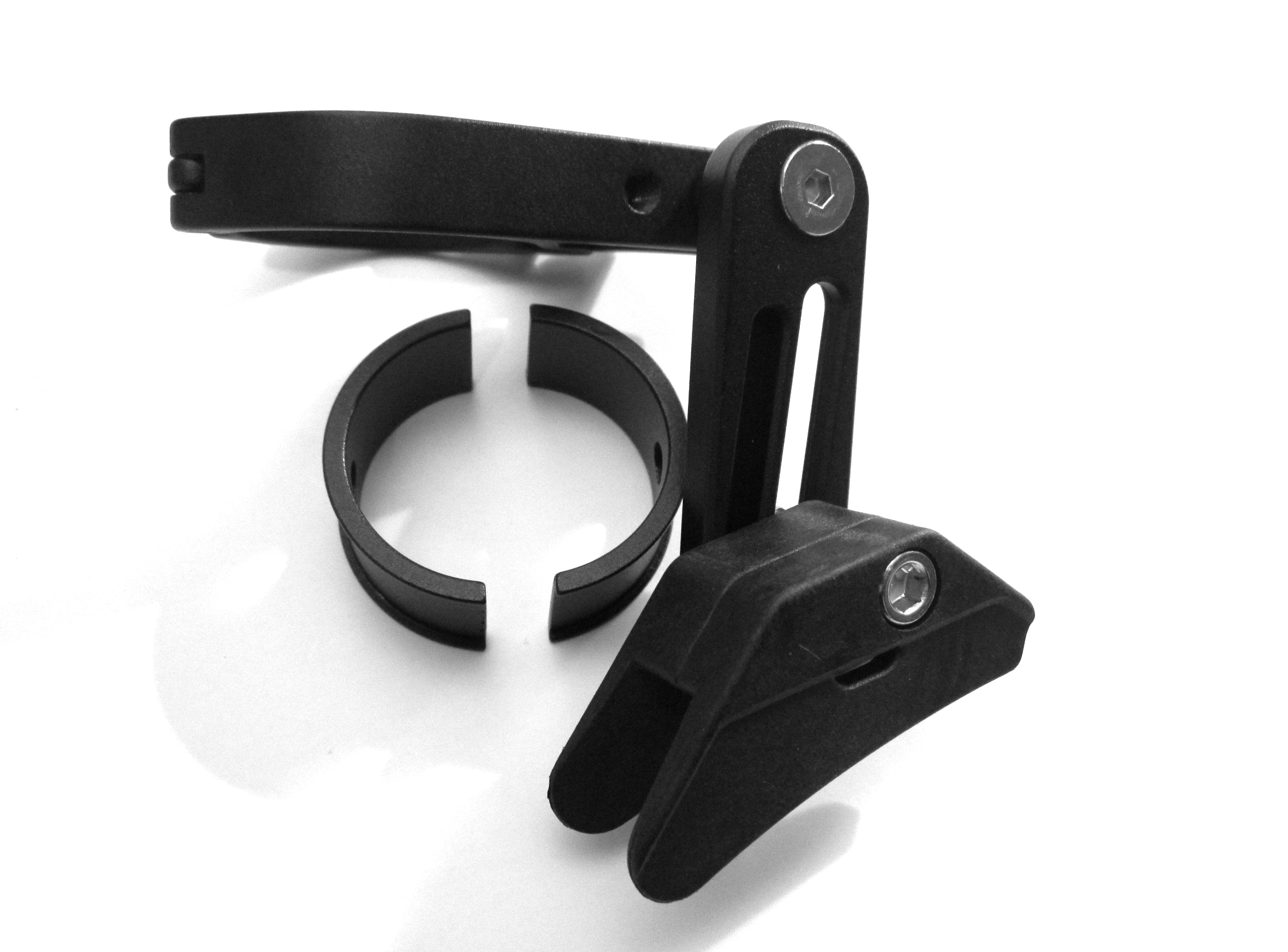 You could pay over 3 times the price for a branded one of these, but that would be stupid. We get these straight from the original manufacturer so can offer a great price. This is a unbranded chain guide, designed for single ring set-ups to keep your chain in place and avoid it dropping off.